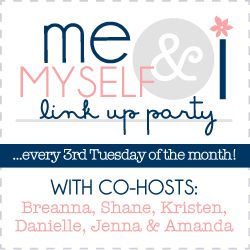 1) What was your favorite gift given to you as a child?
My favorite gift as a child was my little tykes Kitchen. I remember playing with it, but I think the best memory are those that my family shares when they talk about the Christmas morning that I got it. I made everyone breakfast, including cracking the plastic eggs so hard that the plastic cracked. I kept this kitchen until I was well into my teens and even though I never played with it anymore because I was way to old, it was still hard to part with.
2) Christmas is almost here, what is that
one Christmas song you could listen to on repeat?
Although up until a couple of years ago, it was Mariah Careys "All I Want For Christmas is You" but the radio ruined that for me by playing it on repeat for me!
3) What are a few of the items on your Christmas list this year?
4) Do you and your family have any special holiday traditions? Explain.
Every year since I was a kid, my mom always had Christmas Morning Breakfast at her house. This is still a tradition. We visit my in-laws on Christmas Eve every year and spend X-Mas morning with my parents. Even now that we have a child. Its just tradition.
5) Which do you prefer: wrapping paper or gift bags? Why?
Up until I had Drew, I preferred gift bags for the simplicity. Now, I prefer wrapping paper because its so much more fun to watch the kids tear into it. However, the adults usually get gift bags still. I also like receiving gift bags for the simple fact that it provides a way to transport all the new goodies home with me.